Phyt's Eucalyptus Leaf Toner is Shortlisted as a Finalist at the Attracta Beauty Awards 2022
We are overjoyed to announce that the fantastic Phyt's Eucalyptus Leaf Toner has been shortlisted as a Finalist in the Best Facial Toner category at the Attracta Beauty Awards 2022.
Phyt's Eucalyptus Leaf Toner belongs to Phyt's Cleansing line. A line of essential, every day use skincare products.
The facial toner is purifying, energising an astringent and is the perfect match for combination and oily skin. Packed with natural and organic ingredients, such as EUCALYPTUS, the most effective and well-proven benefits of EUCALYPTUS OIL are it's antibacterial, moisturising and anti-inflammatory properties. Further, it's also been shown to treat eczema and acne flare ups, as well as promote wound healing and provide pain relief for minor cuts and scrapes.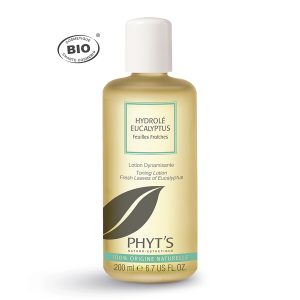 Using EUCALYPTUS helps boost your ceramide production, which can help you improve your skins condition and appearance, replenish the skin barrier and prevent drying out. The outstanding facial toner completes any skin cleansing routine.
The Attracta Beauty Awards were founded by the highly respected make-up artist, Attracta Courtney and is a refreshingly genuine celebration of products that truly merit commendation.
If you love beauty and respect nature and people of all ages, you will love our awards."
Attracta Beauty Awards
The Awards began from Attracta's desire to not only share professional 'tried and tested' insider knowledge on makeup, skincare and wellness but also products that elevated beauty by function and distinction. Having transitioned from a healthcare career and now working with some of the best products available, Attracta is well placed to speak truly and openly with conviction about her experiences and the benefits and results offered. Coupled with a passion to discover the best products available and meet knowledgeable health and wellbeing experts, Attracta created her eponymous awards to offer a tangibly real and honest celebration of exceptional products, health and beauty expertise. 
For more information, please contact natalia@frenchbeautyexpert.co.uk